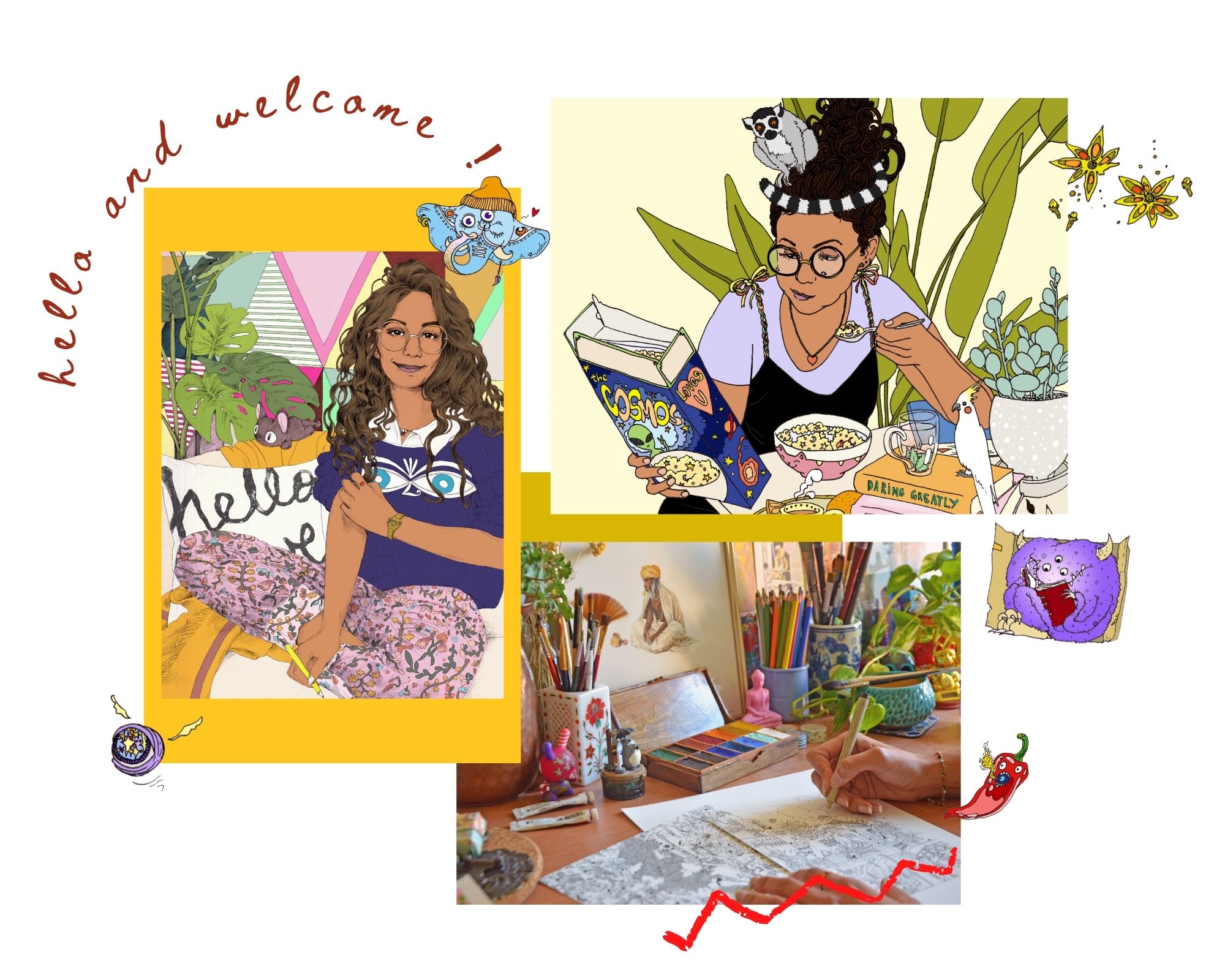 Hello, I am Melissa !
I am a French-Malaysian illustrator who loves creating fantastical, folkloric and lifestyle drawings. I am based in Lyon, France, though my doodles and designs combine automatic drawing and inspiration from cultures all over the world.
Origin story
It all starts with midnight trips to bookshelves, reading about monsters, mythology and magic, treasure hunting in the Louvre, walking through Marrakech's medina and the blue walls of Jodhpur. This results in a curious otaku with a taste for cartoons and travelling, doodling on every piece of available paper.
Schooled by life
From a star-struck desire to learn everything I could about world history, art and religions,
to a phase painting owls and another studying elephants on Asian spiritual wares,
followed by a stint in a Himalayan monastery-museum and another museum featuring the artists behind animated films and video games,
…I finally figured I could slip through the looking glass and become a creator myself.
Hot topics
Curiosity, travel and global nomadism + honoring the feminine and nature + self-love, mental health and wellbeing + all skin colors are beautiful.
Services offered
You can expect lots of spicy and poppy colors, fanciful creatures, such as little spirits and stylish ladies, and fizzy compositions filled with plants, stars and eyeballs. I can create melissa-esque visuals for your ideas, concepts, magazines, books, textiles, packaging, products and whatever else you and I can imagine!
Here is a big cosmic heart as a thank you.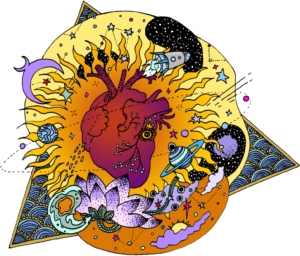 Much love,
Melissa
Show art stuff !
Have a question or a project ? Drop a line !
Contact me here: contact@melissadamour.com + follow me on instagram !